Nano-Micro Conference 2017 is an international conference focused on Nano-Micro Science and Engineering. The aim of this conference is to bring together world-renowned experts, academicians, senior scientists, industry executives and project leaders from all over the world to discuss new developments and frontier researches in the multidisciplinary field of Nano-Micro Science and Engineering.
Photos | Conference Proceedings | Presentation Videos Shared to Public with Consent
Please click here for detailed Conference Schedule
Conference Handouts - Program & Abstracts

The conference will take place in Shanghai China from June 19 to June 23, 2017.
Conference Chair: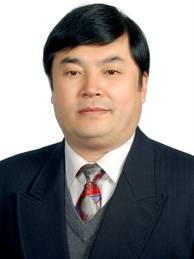 Prof. Dr. Yafei Zhang
Cheung Kong Scholar
Director, Key Laboratory for Thin Film and Microfabrication Technology of the Ministry of Education
Shanghai Jiao Tong University, China
Editor in Chief of Nano-Micro Letters
Conference Committee Chair

Prof. Zhi Yang
Shanghai Jiao Tong University, China
Advisory Committee

Cyrille Andre Boyer
Deputy director of Australian Centre for NanoMedicine
The University of New South Wales
Australia






Siang-Piao Chai
Editorial Board Member: Heliyon (Elsevier)
Monash University Malaysia
Malaysia


Trong-On Do
Recipient of the 2014/2015 Canadian Catalysis Lectureship Award
Université Laval
Canada






Jorge Gascon
Over 160 publications (H index 40)
Delft University of Technology
Netherlands


Rongchao Jin
2014, 2015, 2016 Thomson-Reuters Most Cited Faculty
Carnegie Mellon University
USA


Kazunori Kataoka


Director of Innovation Center of NanoMedicine




The University of Tokyo




Japan


Ali Kosar
Outstanding Young Professor in Microfluidic Devices
Sabancı University
Turkey


Yogendra Kumar Mishra


Editorial Member: Nature-Scientific Reports


Christian-Albrechts-Universität zu Kiel


Germany


Shizhang Qiao
Fellow of Royal Society of Chemistry, Thomson Reuters Highly Cited Scientist
University of Adelaide
Australia



Josep Nogués Sanmiquel


Published 215 articles, more than 12,000 citations and an h-index of 48




Catalan Institute of Nanoscience and




Nanotechnology, Spain


Nico A.J.M Sommerdijk
Published 3x Science, 5x Nature Mater, 3x Nature Nanotech, 1x Nature Chem
Eindhoven University of Technology
Netherlands


Gleb Yushin


Editor-in-Chief of Materials Today (2015 IF 17.79)




Georgia Institute of Technology




USA
---
Scientific Program Committee

Valentina Donzella
University of Warwick
United Kingdom


Morteza Eslamian
Shanghai Jiao Tong University
China


Reza Azizian
Massachusetts Institute of Technology
USA


Emin Açıkkalp
Bilecik Şeyh Edebali University
Turkey


Davide Barreca


Istituto di Chimica della Materia Condensata e di




Tecnologie per l'Energia, Italy


David Aradilla
The French Alternative Energies
and Atomic Energy Commission, France


Mingshang Jin


Xi'an Jiaotong University




China


Moonis Ali Khan
King Saud University
Saudi Arabia


Boris Ildusovich Kharissov


Universidad Autónoma de Nuevo León




Mexico


Yasser Mahmoudi Larimi
Queen's University Belfast
United Kingdom


Luis Lugo


Universidade de Vigo




Spain


Kyoung-sik Moon
Georgia Institute of Technology
USA


Sameh A. Nada


Benha University




Egypt


MV Reddy
National University of Singapore (NUS)
Singapore


Xu Rong


Nanyang Technological University




Singapore


Ali Shirzadmehr
Islamic Azad University,
Iran



Meisam Tabatabaei


Agricultural Biotechnology Research Institute of Iran




Iran

David Maria Tobaldi
University of Aveiro
Portugal


Alan X. Wang


Oregon State University




USA


Chunsheng Wang
University of Maryland
USA


Greg Watson
University of the Sunshine Coast
Australia


Jingwei Xie
University of Nebraska Medical Center
USA

Dimitrios Zeugolis
National University of Ireland, Galway
Ireland
---
Organizing Committee
Alexandru Vlad
Université catholique de Louvain
Belgium


Ioana Demetrescu
University of Bucharest
Romania



Mingwang Fu
The Hong Kong Polytechnic University


Hong Kong SAR


Rajan Jha
Indian Institute of Technology Bhubaneswar
India


Varaprasad Kokkarachedu
Centro de Investigación de Polímeros Avanzados
Chile


Vincent Ladmiral


Université de Montpellier




France


Amparo López-Rubio
Institute of Agrochemistry and Food Technology
Spain


Zhong Li


Taiyuan University of Technology




China


Sina Sadreddini


Islamic Azad University




Iran


Somchai Wongwises


King Mongkut's University of Technology Thonburi




Thailand


Liying Zhang


Shanghai Jiao Tong University




China


Zhihua Zhou


Shanghai Jiao Tong University




China


Zuowan Zhou


Southwest Jiaotong University




China
---
The scientific topics addressed by this conference are:
Graphene for Energy Storage
Silicon for Energy Storage
Nanostructured Photocatalysts and Their Applications
Porous carbon materials
Nanotechnology for gas sensors
Topological Insulator
Terahertz Technology
Synthesis and Application of Transition-metal dichalcogenides
Nanotechnology for Solar Energy Collection and Conversion
Nanotechnology for Magnetic Resonance Imaging
Nanofluid/Ferrofluid
Location: Shanghai Marriott Hotel Riverside, 99 Jiangbin Road, Shanghai 200023 China
Dates: June 19 – June 23, 2017