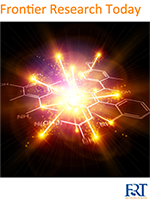 Aims and scope
Frontier Research Today is a multidisciplinary, international, open access journal publishing significant, innovative original research that advances the frontiers of biological, medical, physical, chemical, mathematical, material or social sciences.
Categories of contribution for Frontier Research Today are Communications, Full Papers, Review Articles, and Commentary and News.
Formatting requirements
There are no strict formatting requirements but all manuscripts must contain the essential elements of Abstract, Keywords, Introduction, Methods, Results, Conclusions, Artwork and Tables with Captions.
If your article includes any Videos and/or other Supplementary material, please include them in your initial submission for peer review purposes.
Reference style
We try our best to save researchers' valuable time and effort. Therefore, there is no reference style requriement. You may submit your manuscript to Frontier Research Today in any reference style. We will format references for you when your work is accepted after peer review.
Manuscript Submission
The manuscript should be submitted online via the online submission service at https://manuscripts.frt.org or submit by email to This email address is being protected from spambots. You need JavaScript enabled to view it.
Ethical Guidelines

Frontier Research Today takes publication ethics very seriously. We are committed to maintaining the highest standards of publication ethics and to supporting ethical research practices. Frontier Research Today adheres to the COPE Code of Conduct (http://publicationethics.org/).
Privacy Policy
By submitting a manuscript to or reviewing for Frontier Research Today, your information including name, email address, and affiliation will be used for the regular operations of the publication. The publisher recognize the importance of protecting the personal information collected from users in the operation of these services, and have practices in place to ensure that steps are taken to maintain the security, integrity, and privacy of the personal data collected and processed.